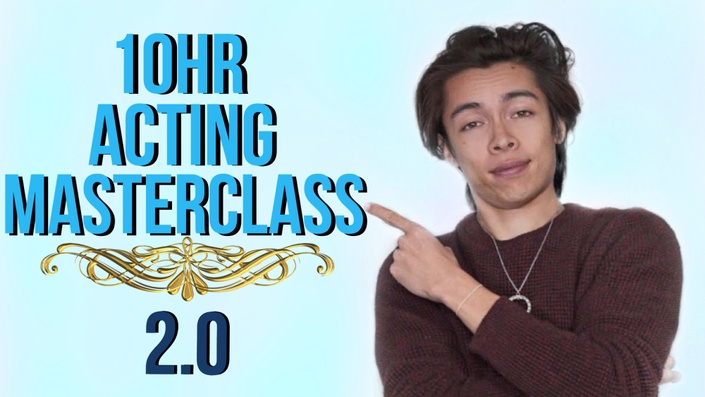 Professional 10 Hour Acting MASTERCLASS 2.0
Regular Price $150.00 - Limited Time Christmas Special At $25.00 For All Actors Through Dec. 25th GET INSTANT ACCESS TODAY
Watch Promo
Your Online Acting Class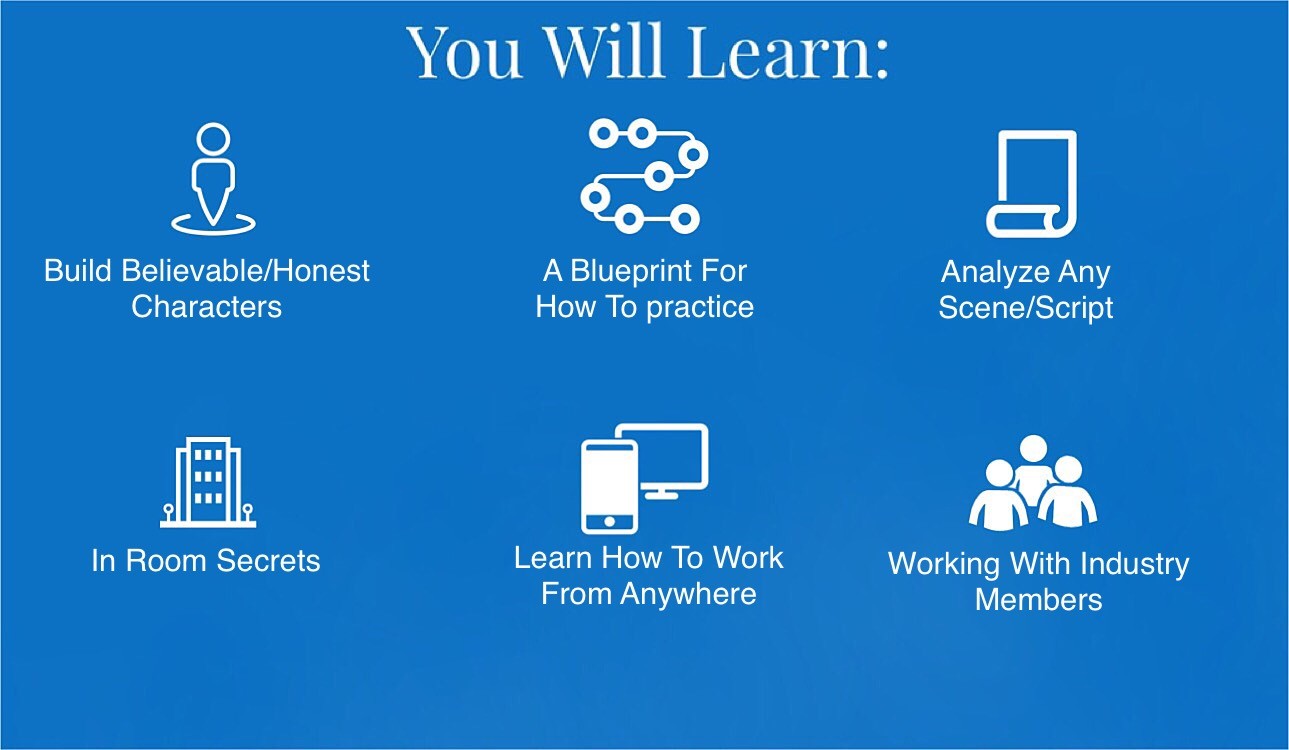 Who Is This Course For?
*Perfect for anyone at any level.
*Anyone who wants to know how to book a part (simply).
*Anyone who wants to work at their own personalized and designed pace.
*Perfect for anyone who wants to get started today. Only takes 2 minutes to sign-up.

Still Not Sure?

No worries, we completely understand and we only want the utmost satisfaction from you, so we added some extra benefits. All members (new & old) will receive:
1. As a no risk benefit to you, if you are unhappy with the service, we will offer you back a FULL REFUND. Up to 30 days money back guarantee. This is for us to show how committed we are to YOU.
2. If you find the course fits all your needs, you will receive life long access to the material. That's correct, life long.
3. Through our emailing service, you will get up to date information on any new material or offers delivered through the course.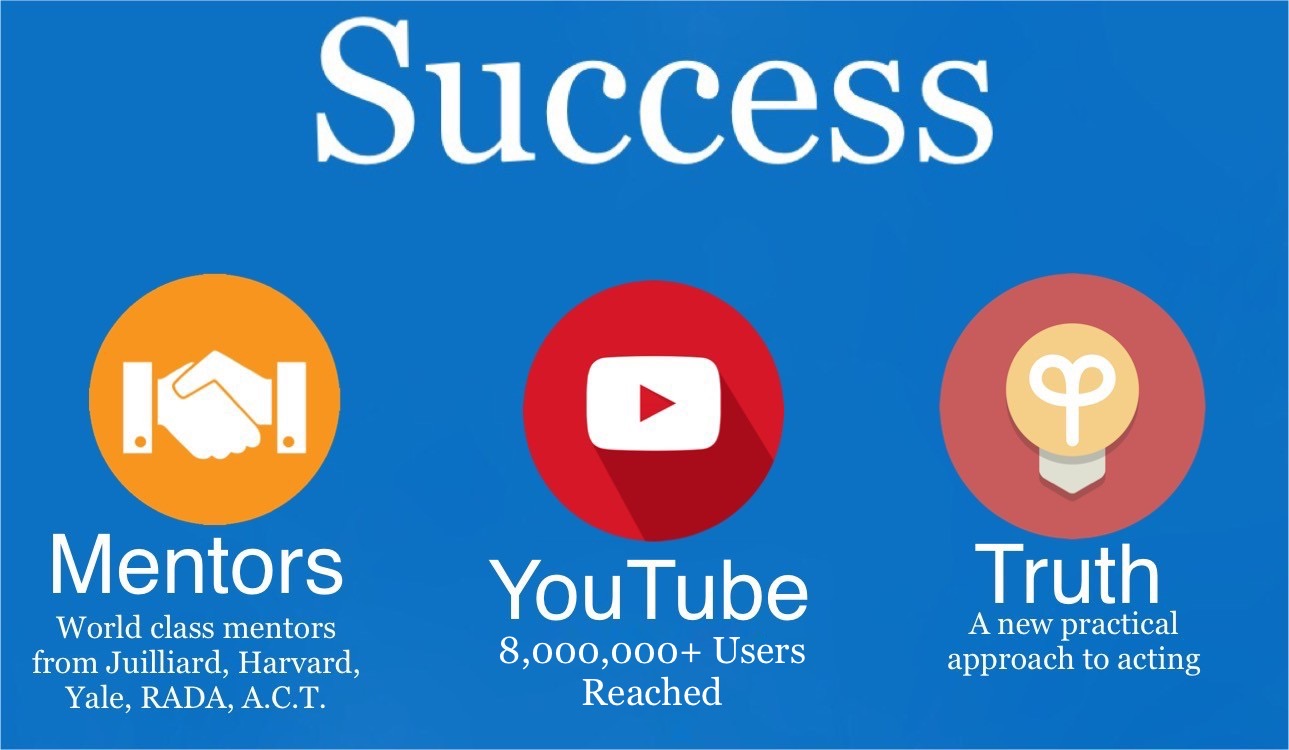 ---
Need More Convincing? Read Our Welcome Story
Welcome
Thank you for joining us today. I'm very excited to offer you the newest and most relevant course on the craft of acting and the business of this industry. The 10 Hour Acting Masterclass 2.0 holds nothing back and gives the actor everything they need to grow and develop as both an individual and as an artist. Since the first inception of this course, the promise has ALWAYS been to assist those in pursuit of this craft. We've brought so many people into The Actors Academy community, that we made it our job to give them all the most relevant and up to date information needed to succeed; hence the creation of the 10 Hour Acting Masterclass 2.0. From the very beginning I wanted to create a personalized program where you could engage in online acting classes and learn from the comfort/convenience of your home, at your own personalized and designed pace. Online acting classes are not always the easiest to come by, nor are the choices out there always so easy to decide upon. So I made it my goal to put out a program that was easy to decide on, leaving any confusion or hassle to deal with at the door. I also wanted to make the program affordable for actors, because I know how tight money can sometimes be, so I put the program at a targeted price that you couldn't find anywhere else, nor would you find the guaranteed return policies that I made sure to include. I did this for the actor, so there would be no worries in the decision making process. This course offers over 10 hours of acting knowledge from some of the best and most trained actors I've had the privilege to work with. This is EXACTLY the course I would've wanted when I was a struggling actor, so I've left no corner unturned. There is so much information gathered within this course and I'm happy to be able to share it with all of you. If you see the benefits of enrolling in online acting classes//having the ability to work from home at your own personalized and designed pace, than I can tell you with the deepest confidence, that you're on the right track.
EVEN MORE
Here's some insight into me now. Many of you may already know who I am, depending on how you found me, but for those of you who don't, I'll take a moment to explain. Trust me when I say this, in the beginning, my acting wasn't anything to be admired, it was horrific, if I'm being completely honest, the initial training I received, made it that much worse. Nothing was working for me, but I truly had something that many of the actors around me didn't have at the time... work ethic. As I mentioned before, my acting didn't start out being anything special, but I sought to make a change and not let where I started be a definition for what I could achieve. So I did what I believed I had to do. I really wanted to be the best, I didn't want to settle for mediocrity or just being "okay," so I sought out some of the best instruction in the world. I acquired a new set of mentors to guide me on my new path and through this journey I discovered what truly worked and what didn't. I found out what acting nonsense I could get rid and only kept in what truly mattered. My goal was to break everything down to the bare essentials. I didn't want to be reliant on spending 20 hours to create a character, when I knew the results I was wanting could be achieved within a matter of minutes (if I was willing to do the work). I wanted to be a highly trained/proficient actor, so from this journey, I started to question everything I thought I knew and asked myself, "Why is acting made out to be so complicated... Why must I learn a thousand approaches in order stand up and talk in a given moment within a given circumstances?" If we can break acting down simply, it becomes much easier to comprehend and much smoother of a process to work on/develop in.
My training has become extensively wide spread, with mentors who have come from Julliard, Harvard, Yale, RADA, and A.C.T. As well as working with coaches from some of the top drama programs in the world, I also took it upon myself to keep my training diverse and expansive. So I also sought to work with phenomenal actors who NEVER went to drama school (we call them Street Actors) to see what commonalities these great actors all shared. As I began to learn what those things were, I took it upon myself to create an easier way of working and pursuing the craft, which has ultimately brought us here today.
Throughout this 10hr experience, I will only be giving you what works. All the random nonsense you may acquired in the past, stays at the door.My goal is to keep acting simple. Making something sound hard/complex is easy, making it sound simple and easy for anyone to understand is hard. Through this course, I will work with you hand in hand, teaching you all I know. My approach is the practical one. If it's not practical or reasonable for the actor, I won't teach it. If there's a complex topic, I break it down and simplify it. This journey is not one that has to be made difficult. I'm happy to have had the opportunity to share this with you and look forward to working with you all.

I hope to see you soon.
Your Instructor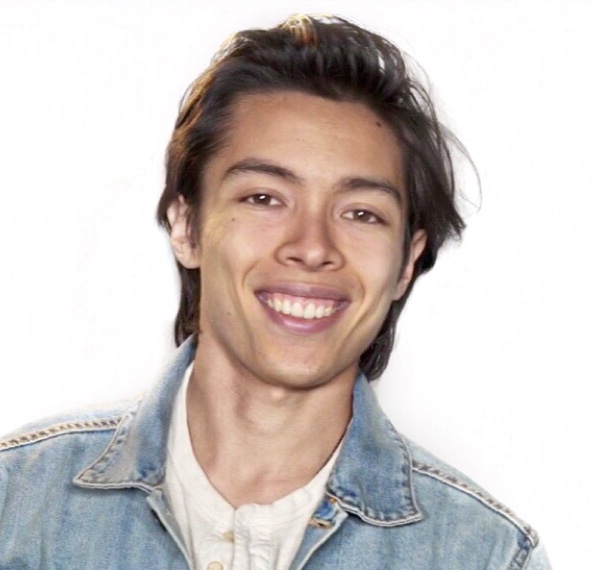 Welcome
It's great to have all of you here. Don't worry, I'll keep this short and sweet, I won't keep you here for 20 hours to just read my bio. If you're here, most of you have probably already heard something about me or gained some sort of knowledge as to who I am.
I come from a place of wanting to teach simply. Yes, I can be like everyone else and complicate the world out of acting for you, if you'd like, but my approach, is to take the practical road. In the beginning, I was one of the worst actors you could have ever of met. I was always over acting, showing everything and truly not having fun. A big influence on this, was the initial training I had obtained from poorly qualified instructors. I was being put forth on a path of acting that would have inevitably ended with me giving up on the craft (if I can even call it that). So I did what I had to do, I sought out the best mentors in the world. I wanted to learn their tricks, understand their approach, and find out how they were doing so darn well.
Some people think it's bragging, but I think you should be proud of the accomplishments you've made, because it wasn't easy for me to get here today, but I did and I did it with the sweat on my own back, so I'm proud when I say that my new found mentors had come from the BEST drama schools in the WORLD. They've come from Juilliard, Harvard, Yale, RADA, A.C.T, and even some who never went to drama school. So I made it my goal to find out what it was that they all had and that I was missing. How were they so good? I wondered, were they using absolutely every little thing they were taught during their training at drama school and truth be told, they weren't. They only used the bare essentials of what was needed. It's from my rigorous and advanced training that I was finally able to learn what those things were. It wasn't an easy process by no means and there had to be some argumentation along the way, to find out what those essentials were, but years later I was able to obtain it and now here I am today. I come from an approach of making acting very easy instead of deathly complicated and only using the bare essentials of what you REALLY need.
I promised you in the beginning that I wouldn't make this bio to long, but I think it's better when people understand exactly where you're coming from. I'll tell it to you straight. Acting, from the business side of it, is one of the hardest things to break into, because it takes an extremely large amount of luck, but it also takes being prepared for luck and not throwing away opportunities when they fall in your lap. The beautiful thing about this life, is that you have the ability to make your own choices and choose to use what will work best for you. If you want my courses than get mine, if you want someone else's course than choose theirs. You have a choice, so make it, just don't sit around waiting for it to come to you, because it won't... Trust me.
I wish you all the best and hope to see you one day.
All the best
Frequently Asked Questions
When does the course start and finish?
The course starts now and never ends! It is a completely self-paced online course - you decide when you start and when you finish.
How long do I have access to the course?
How does lifetime access sound? After enrolling, you have unlimited access to this course for as long as you like - across any and all devices you own.
What if I am unhappy with the course?
We would never want you to be unhappy! If you are unsatisfied with your purchase, contact us in the first 30 days and we will give you a full refund.